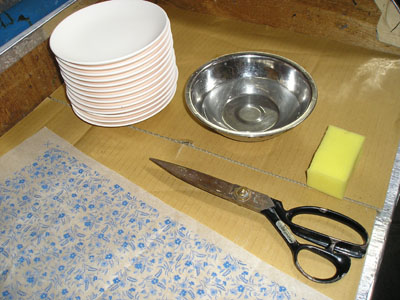 1. You will need some water, scissors and a sponge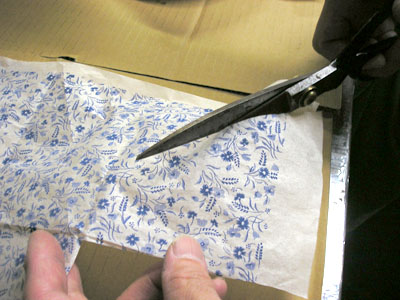 2. Cut the transfer washi paper, as required.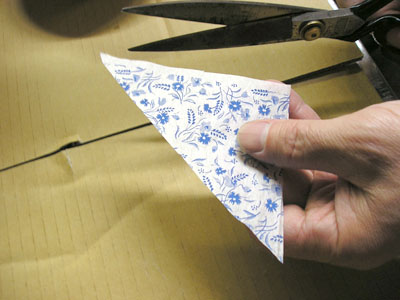 3.Work with unglazed pottery or bisque ware.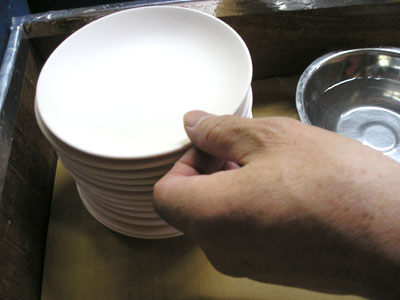 4. Soak sponge and squeeze to remove excess water. In the case of thicker white transfer papers leave sponge reasonably wet.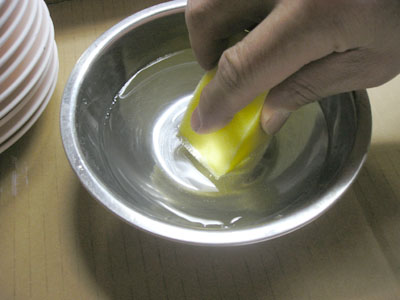 5. Sponge lightly around area where transfer will be applied.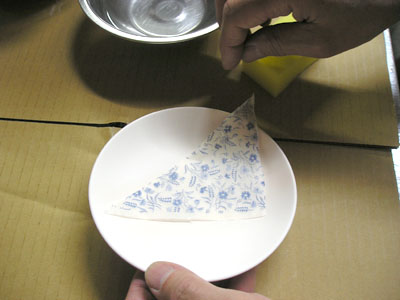 6. Place transfer paper in correct position on unglazed surface with printed side facing down. On white thicker paper, side with raised white pattern is placed on the bisque surface.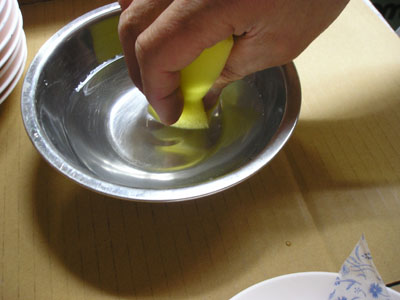 7. Soak sponge again as in step 4.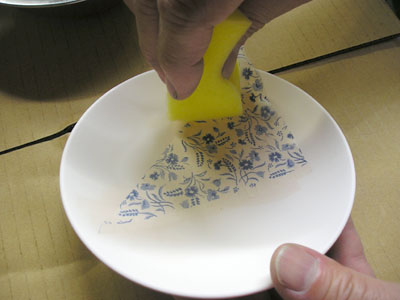 8. Start at one corner, and press evenly over top of transfer paper with damp sponge. Take care not to wrinkle paper. Lightly moisten sponge if it dries out. Too much water may cause the pattern to bleed.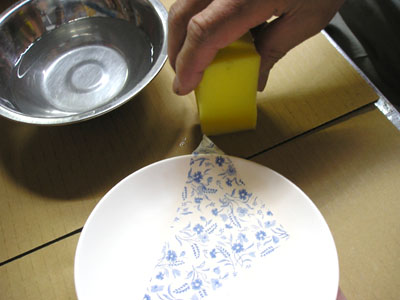 9. Leave to dry for 2-3 minutes for the lighter weight papers. Removing the heavier, white papers can be done much sooner.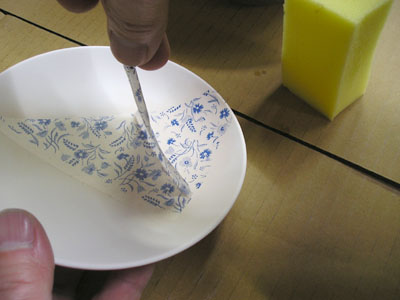 10. Slowly peel off the transfer paper, checking print has transferred. If not, dampen again and leave a while to dry. The paper must be removed as it can leave a residue.
11. Peel off the heavier white papers while still wet.
Leave until fully dry which could be 2-3 hours or longer depending on the weather. Transparent coloured or clear glazes can be applied on the dry surface and then fired to the appropriate temperature between 1100 and
1300 degrees.
Transfers can also be applied over the top of a freshly glazed surface.
Note: application to raw/soft clay will not need as much water